About
us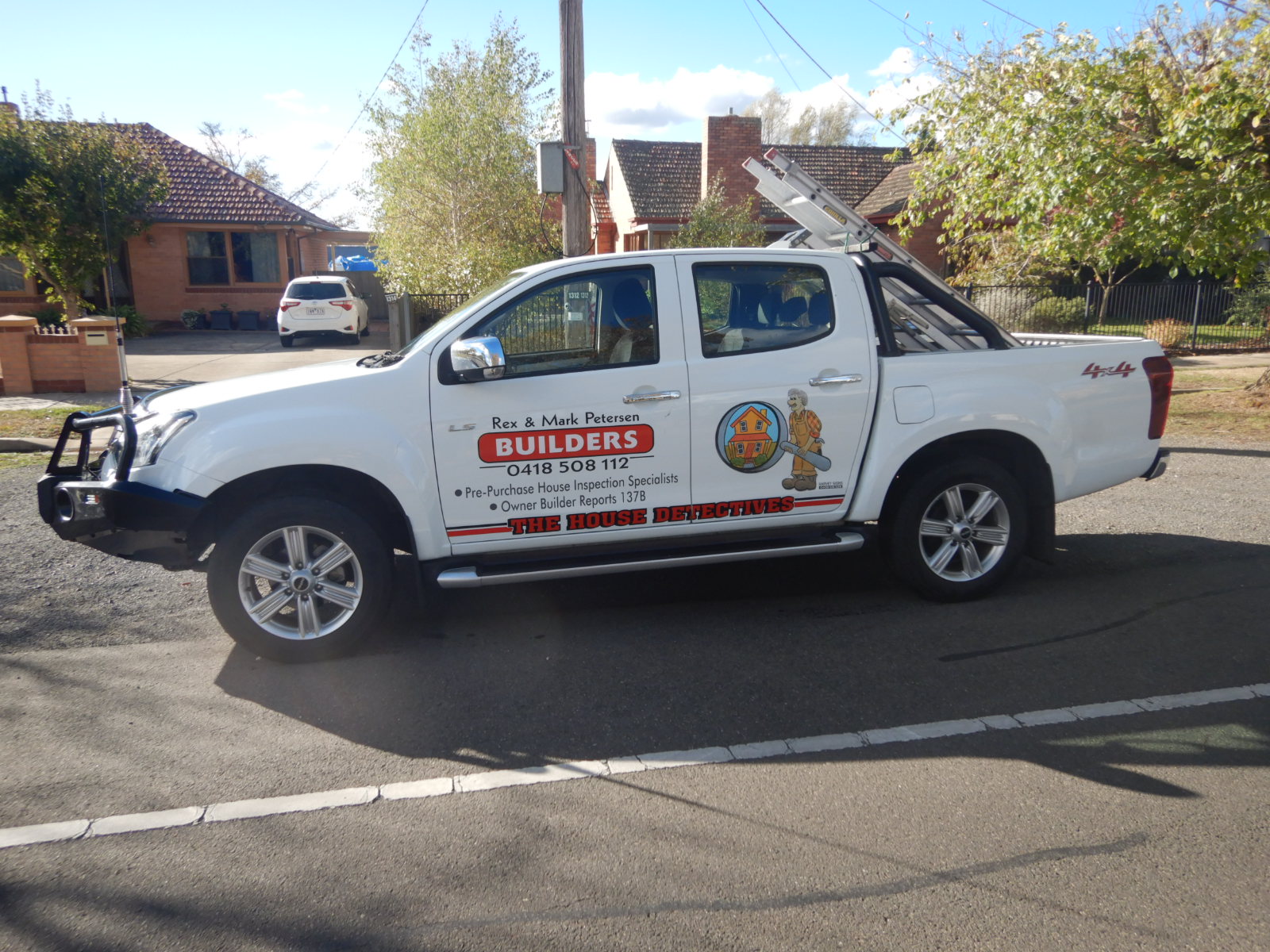 Are you looking at buying new property? Or are you contemplating buying an existing property? Is your building quite old and you need to generate maintenance reports? Whatever it is, always engage an experienced inspection service company like R & E Petersen Pty Ltd to take care of any domestic or commercial inspection services.
R & E Petersen Pty Ltd was started over four decades back in 1972 in Ballarat, VIC. And over the years, as registered builders, we have been undertaking building inspections.
How we operate
The founder-operator, Rex Petersen has been a registered builder for over 45 years and has been engaged in undertaking house inspections for over 30 years and full time for 4 years. Mark Petersen has been a registered builder for over 15 years and has been engaged in building inspections for over 5 years and counting.
As professional building consultants and registered builders, we have been generating reports for the different services we offer. And most of all, we believe in extending cost-effective repairs and renovation services for all our residential and commercial customers.
The services we offer include:
After conducting a detailed inspection, we personally talk with clients to discuss in detail about our conclusions and record the same in the report. We will also answer all queries and suggest any corrective action to be undertaken.
We are based out of Ballarat, VIC. But we extend our services to surrounding suburbs too. However, distance is not a big factor for us. You can reach us from anywhere in VIC and we will attend to the service.
As part of the different services we offer, we will help identify structural and non-structural flaws, defects, and damages. And we will also share our thoughts on the condition of the property, its maintenance and highlight any safety issues and if the building is not built as per the actual plan or if there has been any illegal construction.
Immediately after the inspection, a report is prepared that adheres to accepted industry standards. We also offer advice and share our thoughts and inputs too. Our services have left customers very happy as we believe in customer satisfaction.
The founder-operators, Rex and Mark Petersen are fully-insured in the work that they do. Rex Petersen is a member of:
The Australian Society of Building Consultants
The Building Disputes Practitioners' Society
The Master Builders' Association of Ballarat (life member and past president)
The Housing Industry Association
Recognised inspector for Owner Builder Reports (Section 137B)
To know more, connect with R & E Petersen Pty Ltd on our number 0418 508 112 or email us at libbypetersen@bigpond.com.
Contact
us
2 Innovation Drive,
Delacombe 3356
0418 508 112
libbypetersen@bigpond.com